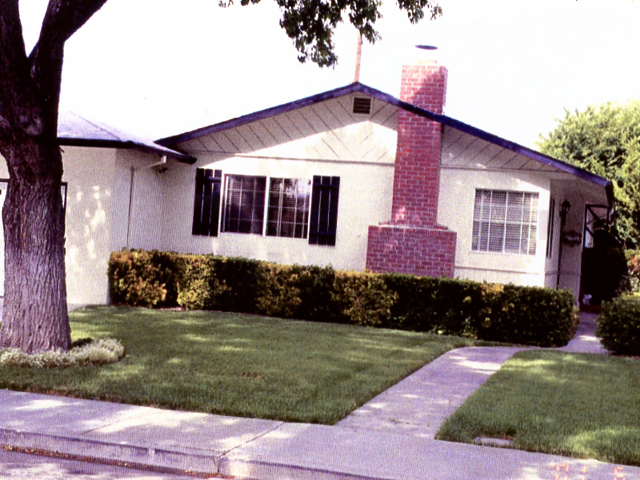 This is the way our house looked in 2001- about 2 months before we bought it.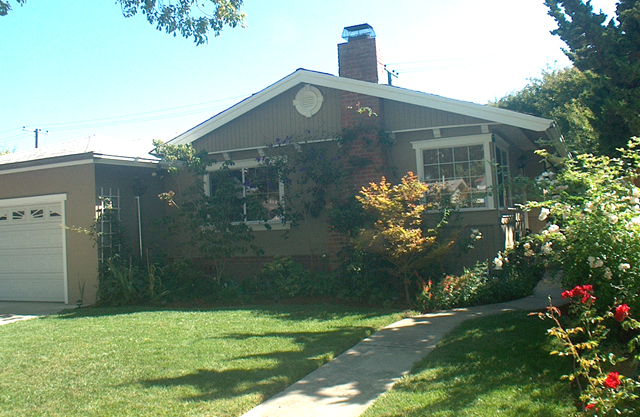 This is the way the house looks in August 2007.  We did the landscaping soon after we moved in, but the rest of the transformation took place this summer.   This project started late May, and the front is almost finished here in the last week of August- but just like always, there are still things left undone.  This time I actually hired help and they were great- but my lead guy became suddenly "unavailable for an extended period" about half way through the project, which is why it has been dragging on for so long.  These are the main highlights of this particular project:
New exterior paint job

New siding on the upper part of the house.

All new fascia, rain gutters, and barge rafters.

New vent, trim, and shop built window casings

The main part of this project was creating a false 6" cantilever on the top 1/3 of the gable end where the siding transitions to stucco- and adding a row of decorative corbels underneath- and finally, some nice white trim along the bottom of transition.
In my next post, I want to share some of the details, and show some construction pictures.