Well- here it October and my pond project is far from complete- Current status is: Future big pile of mud and swamp land about 5 minutes after the rains start- which is likely to be any day now.  I don't know about you but I'm always saying to myself- ya know, I would really, really enjoy digging a great big hole in my back yard with a pick and shovel.  In fact- I am so looking forward to it, that I have been putting it off so that I can savor the moment with all the appropriate relish and glee due the occasion.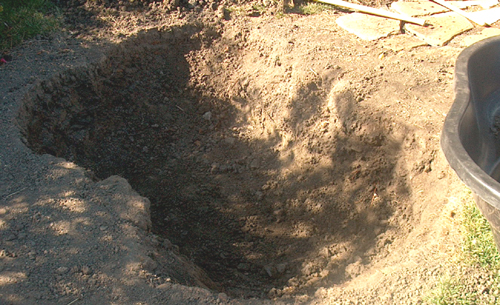 This weekend, I actually finished enlarging the hole that my liner sits in- The next step is to level and back fill- then I need to get the waterfall built.  At least the really labor intensive work is done.   I think.  I haven't give much thought to the waterfall- stay tuned…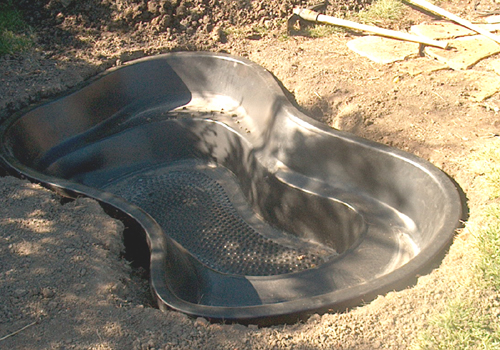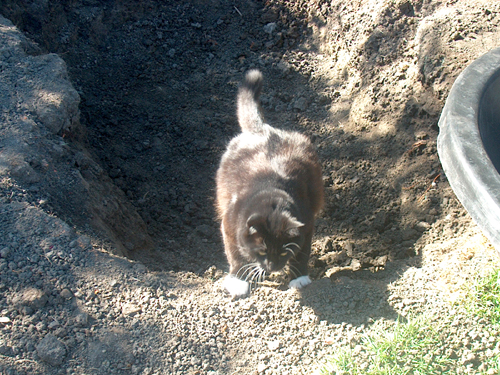 My foreman inspects the job site- Hopefully she approves of the work.